VICTORY OVER CHASE
ANYWHERE. ANY WAY. ANY HOW. ANY TIME. BAR NONE. A foreclosure information sharing site committed to saving homes from foreclosure and facing any challenge that comes our way with Wisdom, Intelligence, Gratitude, and Grace. Nothing is too Good to be true. Nothing is too much to ask of the Power of God that can do anything. No weapon formed against you shall prosper! Onward!
Saturday, December 13, 2014
PMorgan Chase CEO Jamie Dimon made calls to lawmakers on Thursday urging them to support the "cromnibus" spending bill, House Financial Services Committee ranking member Maxine Waters (D-Calif.) told reporters.
Dimon's involvement came amidst progressives enraged that the House "cromnibus" included a provision that they said would weaken Wall Street regulations.
"I think we got hurt when Jamie Dimon and the president started to whip," Waters told reporters after the vote. "That's when I think we lost some votes."
The
Washington Post
first reported news of Dimon's involvement in the negotiations.
The House voted to approve a $1.1 trillion bill funding most of the government through September on a 219-206 vote. Fifty-seven Democrats voted for the bill, while 139 Democrats -- including Waters -- opposed it.. . . .
READ MORE AT:
JPMorgan CEO Helped Whip Votes for Budget Bill That Includes Deregulation for Wall Street
CHRISTMAS COMES EARLY TO JAMIE DIMON AND JPMORGAN CHASE BANK NA. THANKS TO POTUS, BARACK OBAMA.
Thursday, December 11, 2014
few weeks ago our country celebrated Veterans Day, a day when the country remembers individuals' sacrifices, proudly gives away medals, and talks about the bravery and service of former military members.
What happens to many veterans and their families on any other given day in this country? Many veterans are homeless, and many are victims of foreclosure fraud, having lost their homes or engaged in the fight to prevent fraudulent foreclosure by the big banks. According to
a report last year
, over 700 foreclosures were conducted against active-duty service members by Bank of America, Wells Fargo, JPMorgan Chase and Citigroup.
But it gets worse, because not only are the veterans themselves at risk: so, too, are their widows.
Brenda Reed is a Vietnam War widow. Her husband, Eddie, was killed in action in 1968 while serving as a company commander in the U.S. Army's 9th Infantry Division in the Mekong Delta. Eddie gave his life while helping to save the lives of 130 other men. He earned two Purple Hearts, a Silver Star, a Bronze Star and other commendations and medals honoring his bravery and his life.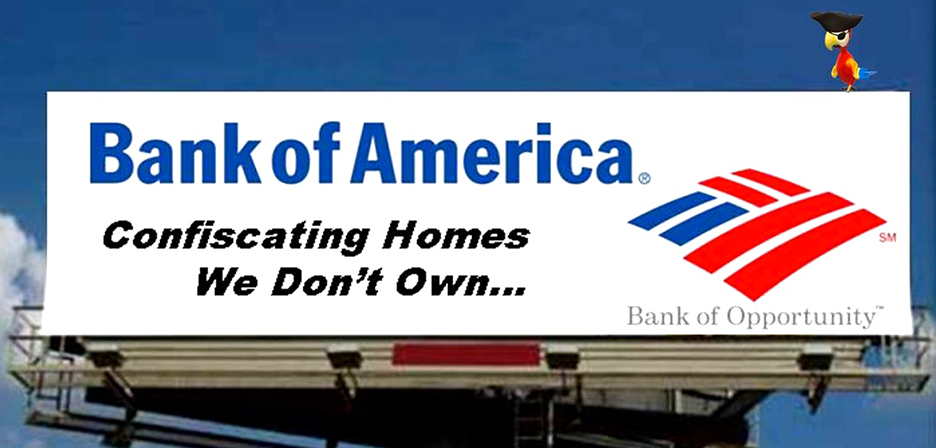 Brenda's Foreclosure Crisis
- See more at: http://www.occupy.com/article/vietnam-war-widow-battles-foreclosure-fraud#sthash.oaU0TDqk.dpuf
The following link will take you to a story of one woman's fight with JPMorgan Chase Bank, Antonelli Law, Washington Mutual Bank FA, Washington Mutual Bank, the FDIC, and the California Legislature.
A Vietnam War Widow Battles Foreclosure Fraud | Occupy.com